I've never been much of a tourist. I'm afraid of flying. Yes, I've held my breath and traveled all over the U.S. (100 refrigerator magnets as mementos) for reporting and journalism conferences. But my idea of fun and relaxation has never involved leaving on a jet plane. That is, until last winter when the movie I wrote and helped produce took me to Florida three times, January through April.
Here's the story in 13 photos, with tips for Florida travelers. Used my Galaxy S5 on first two trips, added my Nikon D610 for last.
4:30 a.m., Tuesday, January 20, and I'm at Dulles International Airport for the 6 a.m. departure of American Airlines Airbus A319 direct (hate changing planes) flight to Miami for a major TV conference, $165 (booked five weeks out), returning Wednesday night. First happy discovery (tip one): cheapest days to fly, and this Airbus has roomier seating.
Under a mix of clouds and cool breezes, a taxi deposited me at glistening red steps of The Red Hotel, a refreshingly mod and comparatively cheap Miami Beach hotel. With nearly six hours to check in, I head for the ocean a block away, and exhale, frozen pipes, polar vortex forgotten.
Second tip: If you are like me, without funds for expensive attractions, hit the pavement, or, here, the broad north-south boardwalk. As someone who writes about protections to lessen flood damage, I was fascinated by the broad ribbon of native vegetation, leaves trapping blowing sand and roots locking it in dunes, essential barrier against rising seas.
Third tip: don't research before arriving, discover on the go (or your iPad). A bit of Googling, and off I went to see The Delano, National and Sagamore hotels in the Art Deco District. As night fell, I turned the corner into the busy glitter of Lincoln Road, designed in the 1960s by Morris Lapidus as the first pedestrian mall in America. City lights on water, this is fun.


February 14 and I'm off for our movie screening at Cinema Verde in Gainesville, Fl. I chose to fly to Jacksonville and drive the next day to the film festival. Booked a hotel near the ocean and added an extra day for exploring a new beach. Now, did I mention I'm afraid of heights?
As usual, I rented a subcompact, a Nissan Versa, and set off in the dark. Jacksonville is the largest city in the United States, but many of those 840 square miles are on both sides of the wide St. John's River. "Oh, my God," I nearly froze as the Dame's Point Bridge rose so high as to hide the other side. Next day's light revealed a sail-like suspension bridge, wires as delicate as piano strings.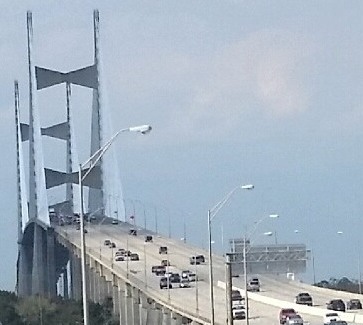 Fourth tip: grab all the tourist guides as the airport welcome booth. I had to choose between the Tree Hill Nature Center, the Maritime Heritage Center, the Jacksonville Zoo and Gardens, horses on the beach at Amelia Island to the north, St. Augustine (nation's oldest city) to the south, Route A1A along the ocean (and two dozen more). With a snowstorm in Virginia impacting flight home, I chose the shore drive, soon coming upon Neptune Beach, a tiny morsel of the 22 miles of Jacksonville beachfront.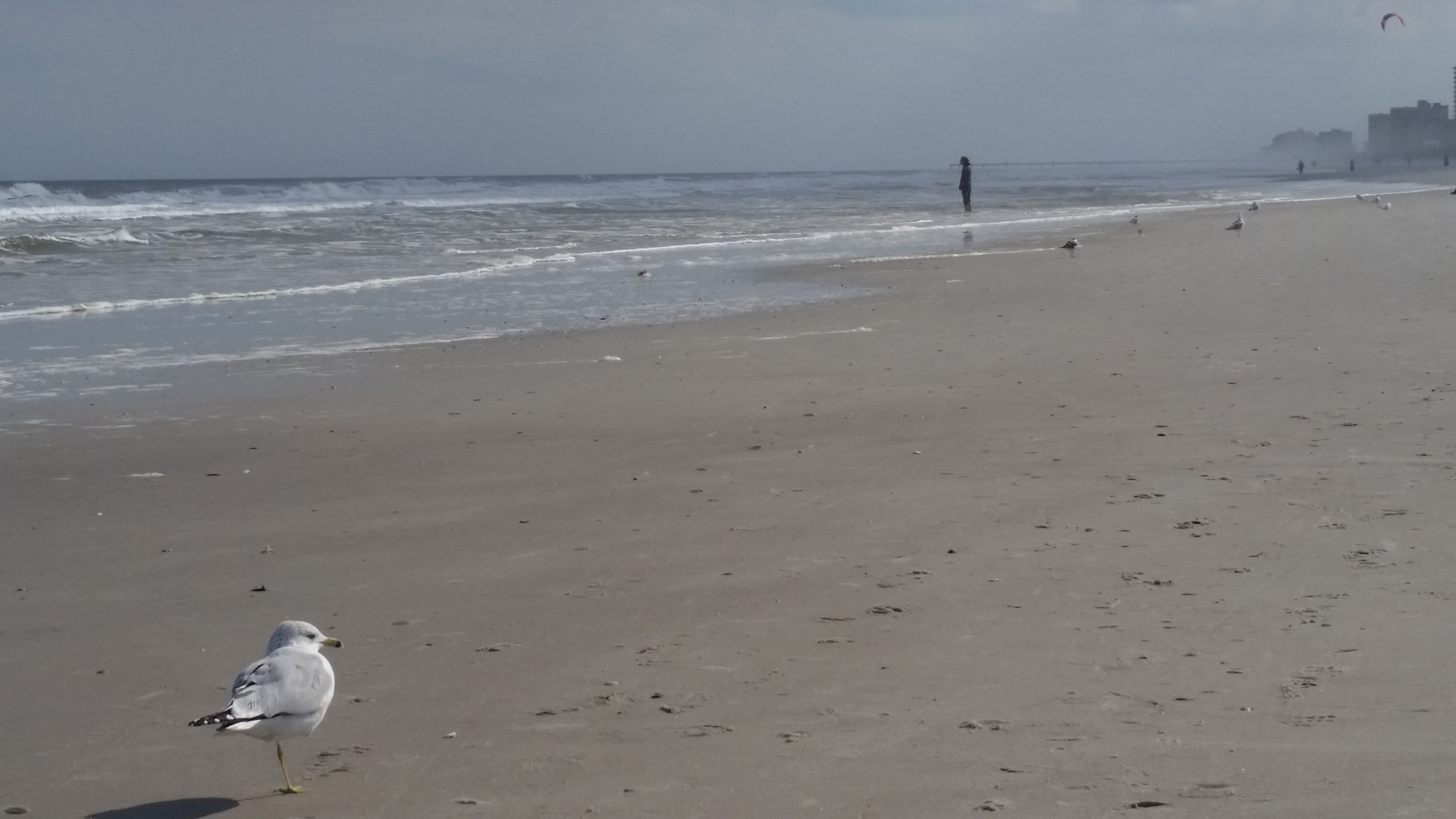 April 11, and I'm on that cheap Miami flight, final destination Key West for a theatre showing of our movie, "Moving Mountains," with two added days…really a tourist now. So many bridges joining the many Keys, I'm immune to aerials. Since I live on a farm, my first encounter was fitting: notorious, and protected, Key West chickens.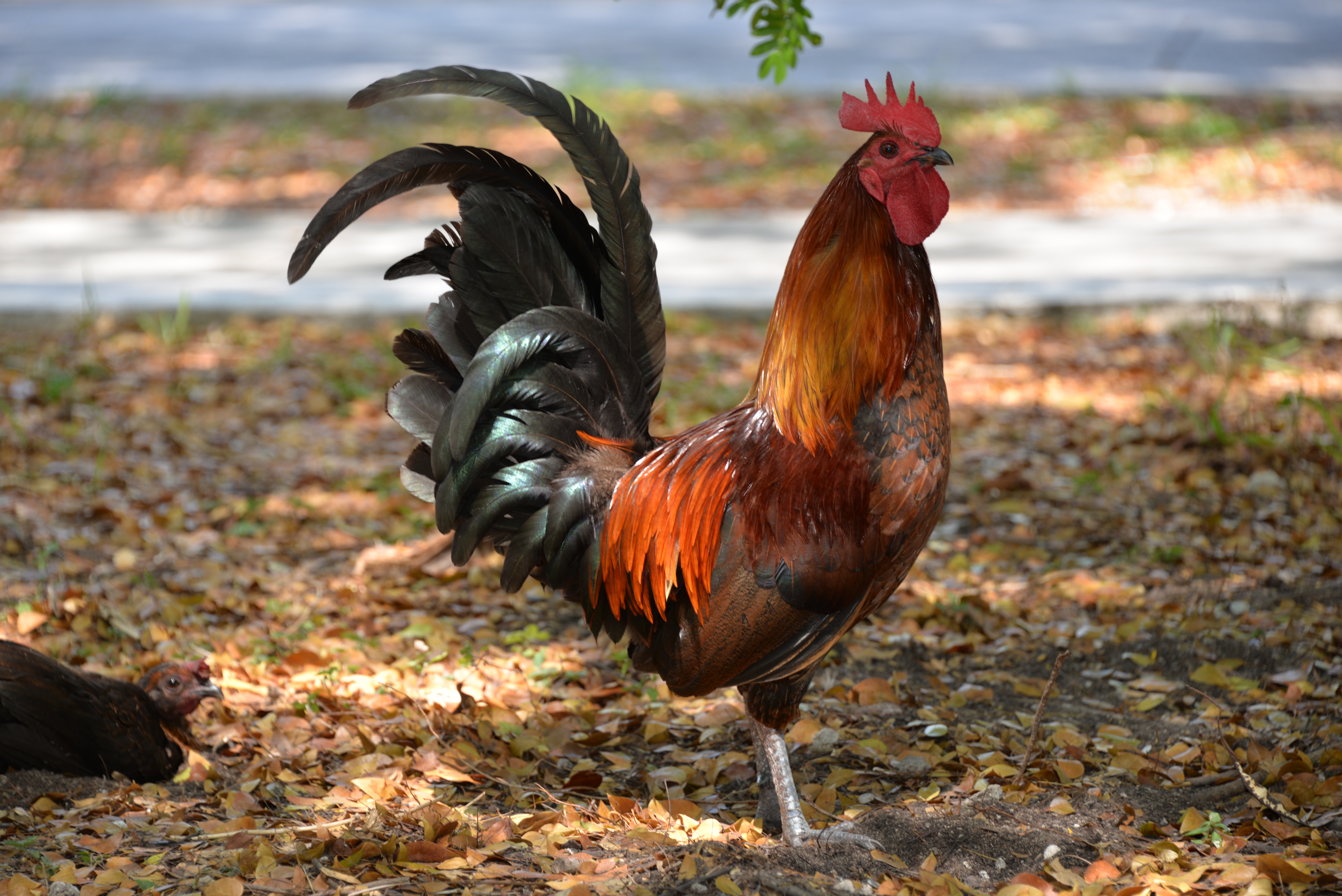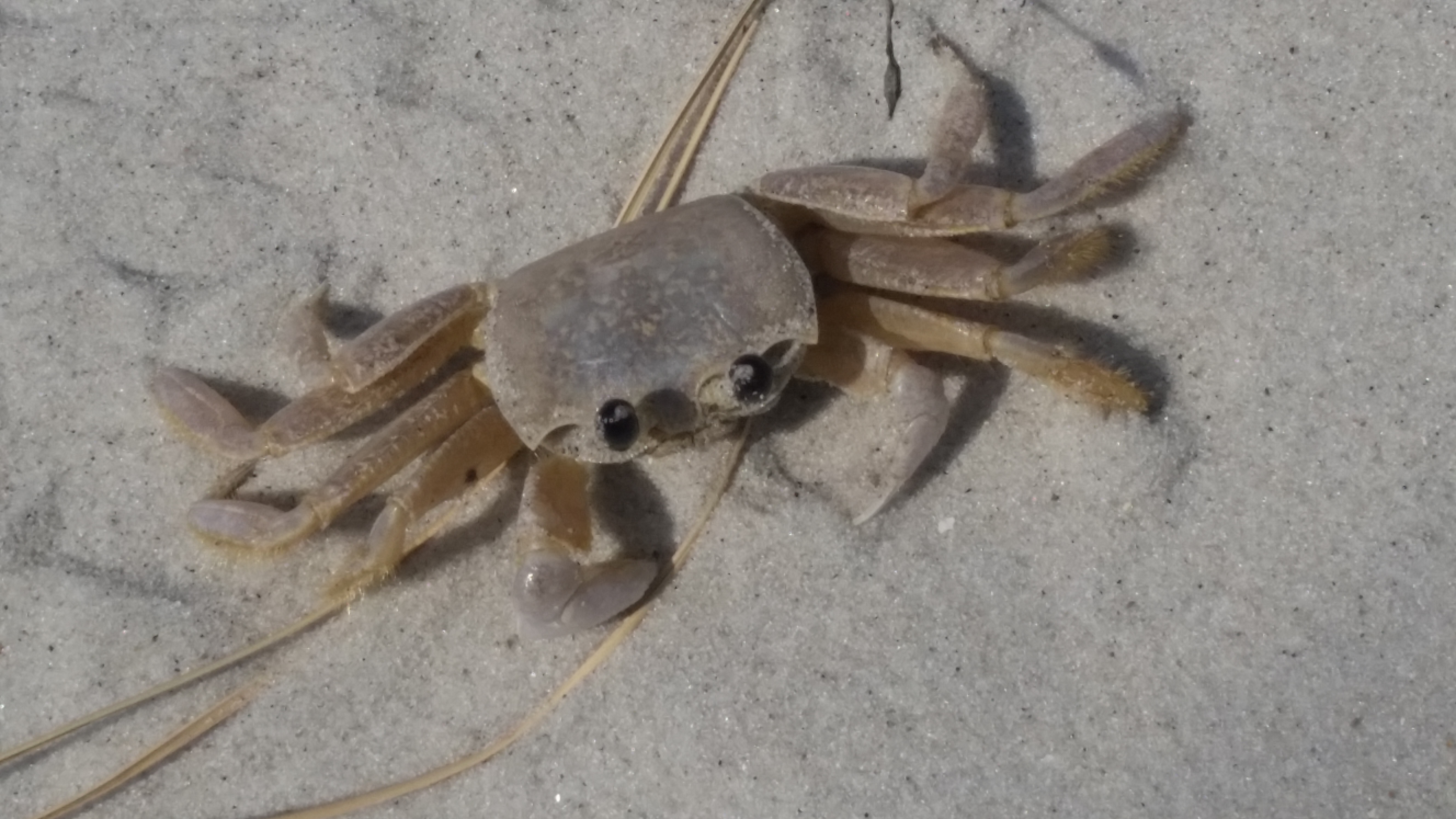 Tip five: Once you get home, have fun researching things.
Had to figure out what kind of bird and crab: A Lesser Black-backed Gull liked posing as I snapped away. A ghost crab on the dune answered my smile with black-button eyes. I learned, for $50, I could place a personalized brick on the walkway through the artsy village; 4,000 bricks had been sold in support of the good life.
Back to tip two, walk. Guided by a map (tip six) picked up at a coffee shop, amidst bright sunshine and just-right temperatures, I fell into the Key West spirit: Two rock guitarists blared under a ceiling of dollar bills, a pickup truck covered in seaweed and sponges ("Don't Dread on Me"), a dog wandering up to sniff a musician at an outdoor café, art galleries on nearly every street, all against a lush backdrop of purple orchids, pink bleeding hearts and palm trees.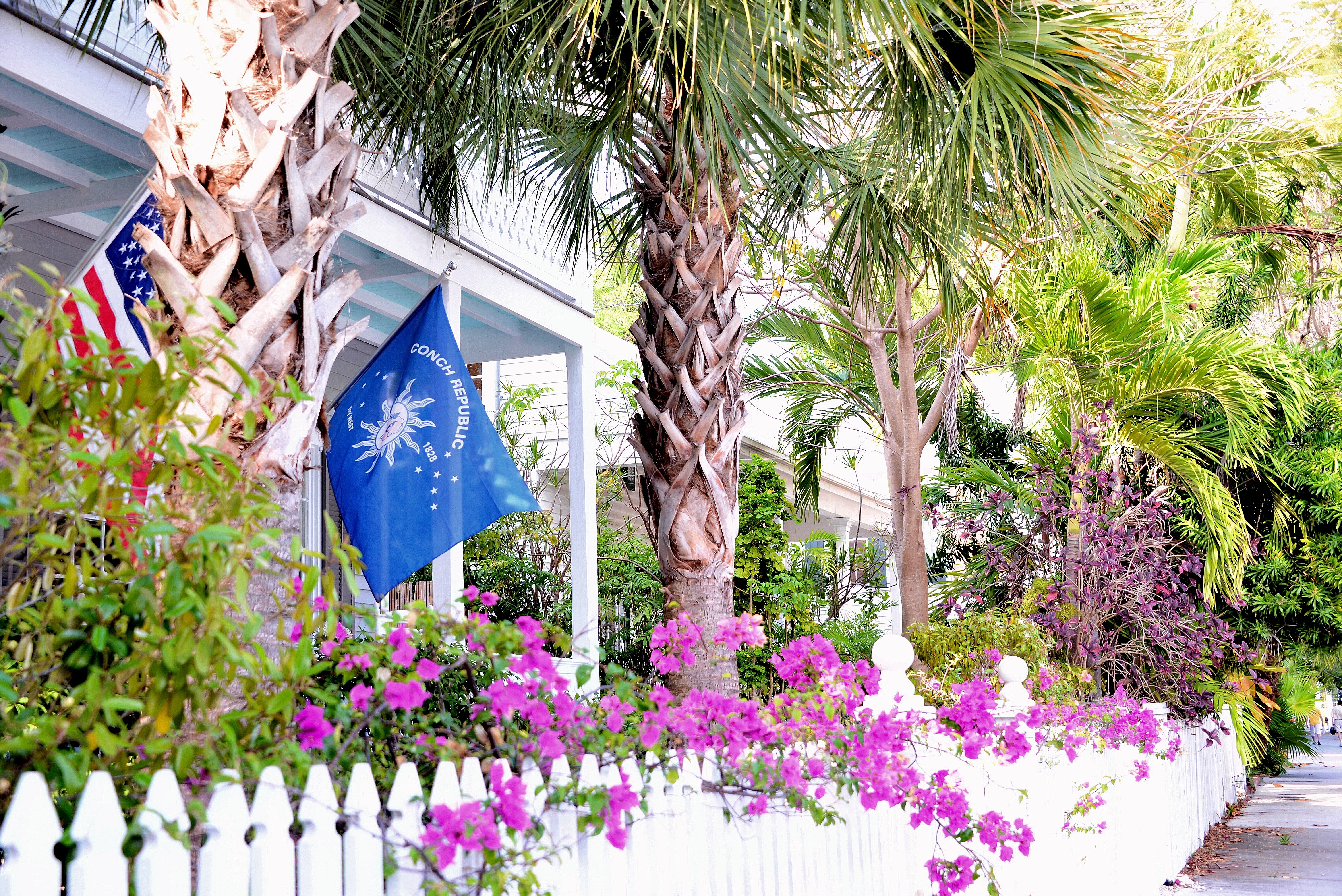 Wealth and poverty blend here. At the edge of the Gulf of Mexico, I found the ocean liner, Vision of the Seas, awaiting passengers boarding for England. Nearby are clustered the Key West Museum of Art & History, the Key West Aquarium and the Shipwreck Historeum, with a few sidewalk sleepers, invisible blurs.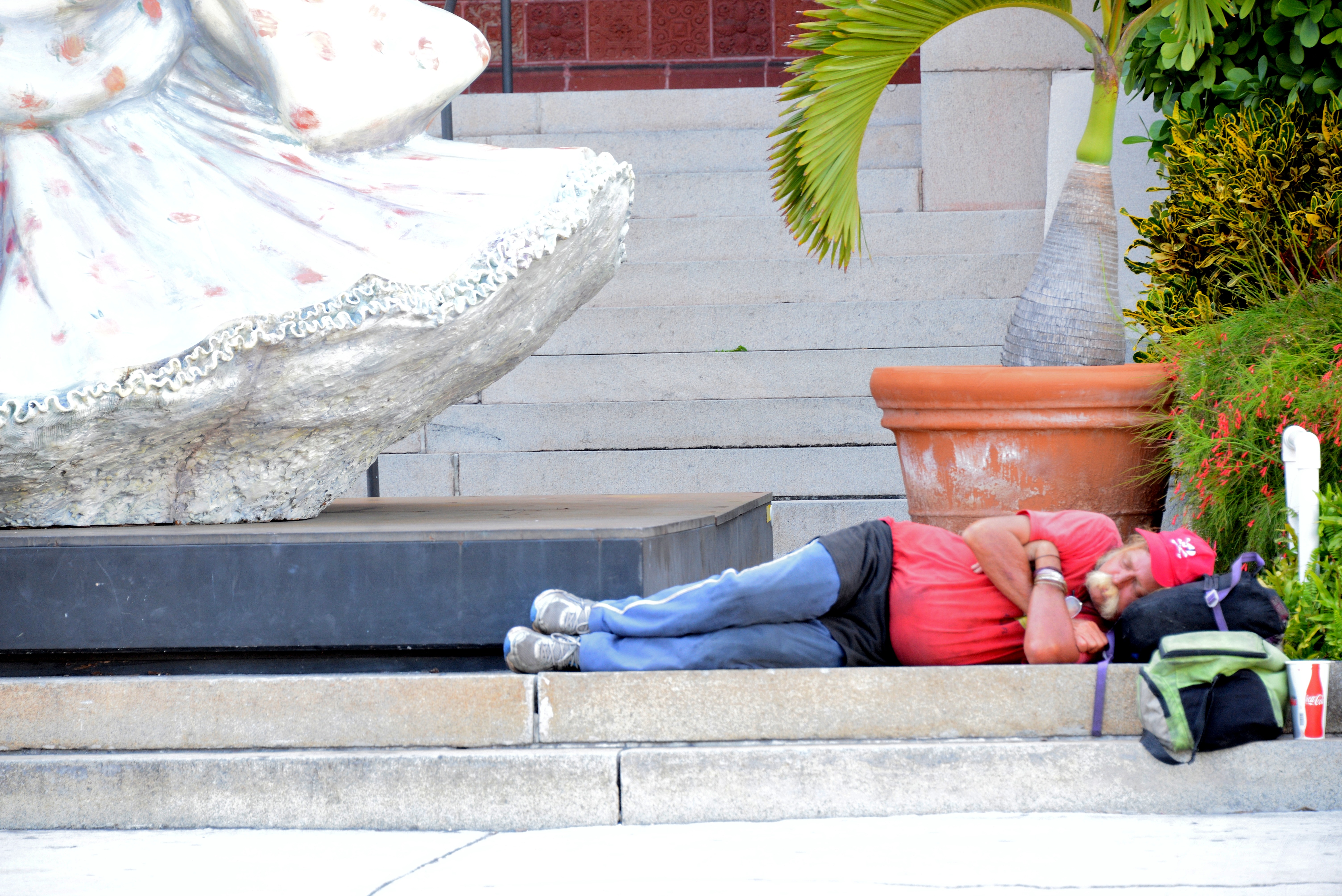 With plans to explore the middle Keys the next day, I had a reservation in Marathon after the movie screening. When I didn't arrive by 6 p.m., a clerk called and told me where to find my key. Tip seven, online ratings of the best hotels are pretty accurate.
Tip four again, guides are great. SEE publications Florida Keys Visitor Magazine in the room gave me lots of ideas. Marathon and Ismoralda and Key Largo to the east are renowned for diving, fishing and dolphins.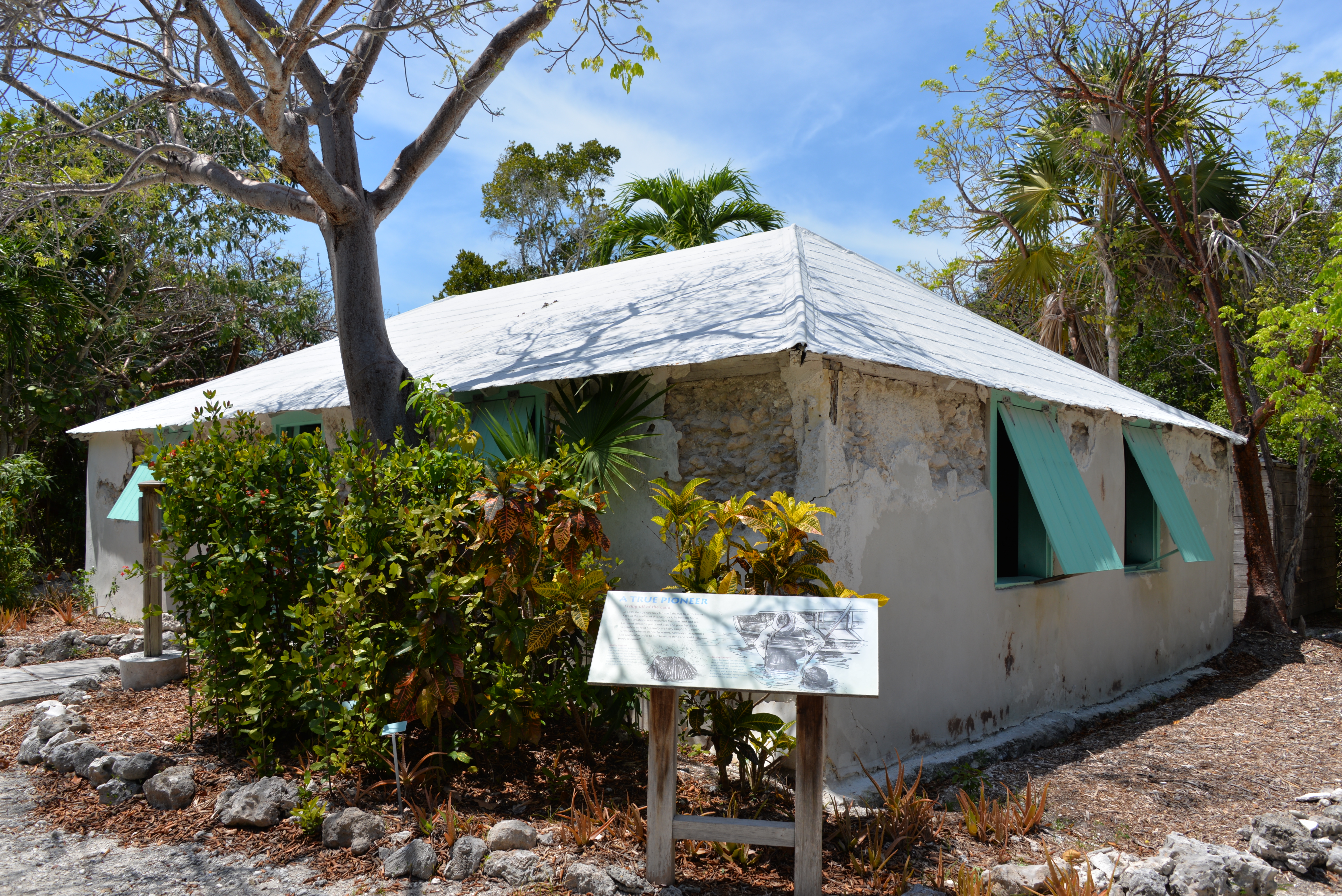 A small sign pointed to Anne's Beach Park, one of the few free I saw. Anne Eaton had dedicated herself to "maintaining the beauty and serenity of these keys."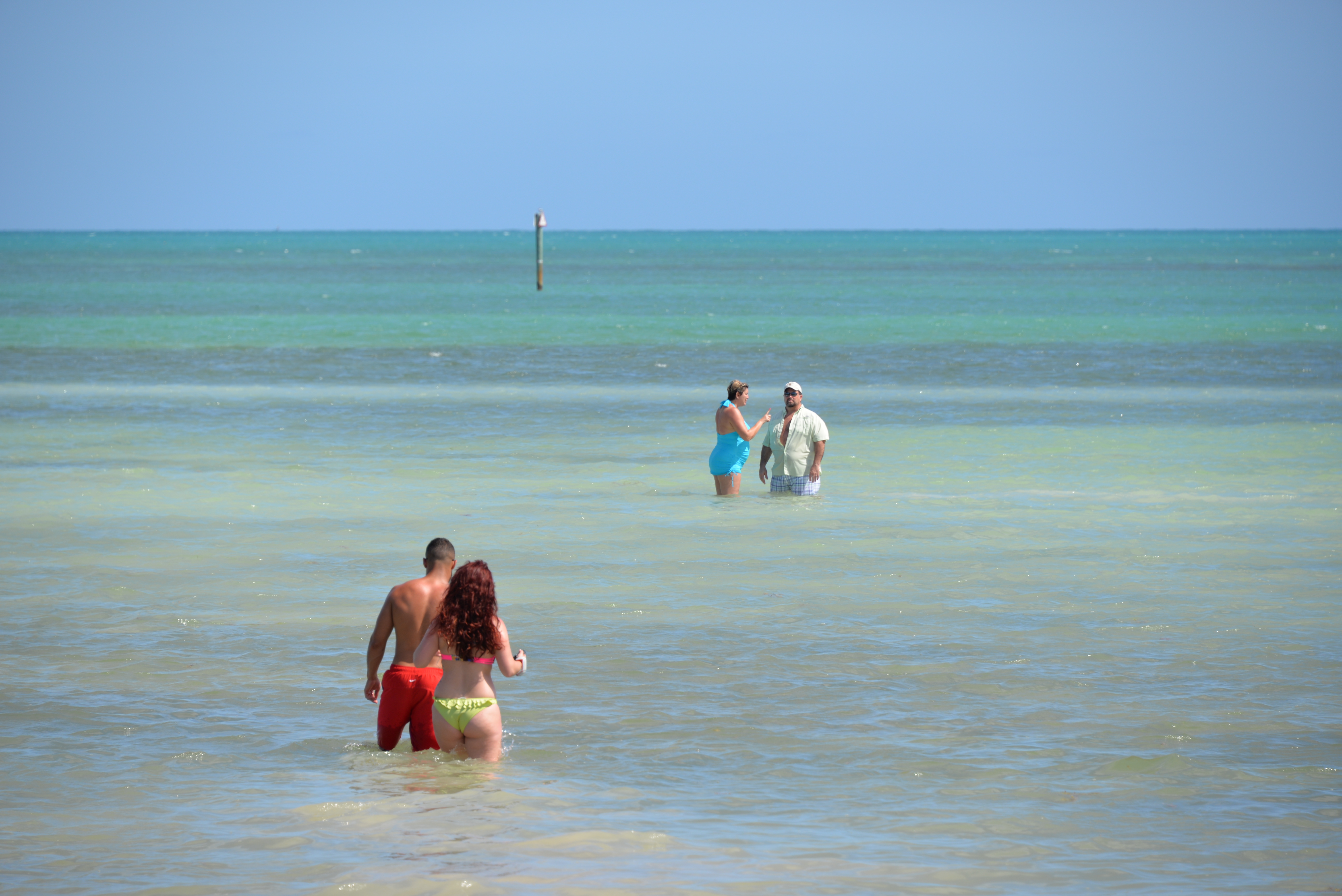 I searched for the perfect setting for sunset photos in Key Largo. Most beaches were blocked by homeowner associations. But I found the Caribbean Club, which brags that the 1948 movie, "Key Largo," was filmed there. A relaxed atmosphere, happy hour at the water's edge, a few boats coming and going. One dog loved chasing rocks tossed in the water. But when her owner went to chat with friends, the dog expected me to continue; I obliged, snapping "perfect sunset" photos, dog included.
Tip eight: airports can be cool, at least for a novice tourist like me, if you slow down and look.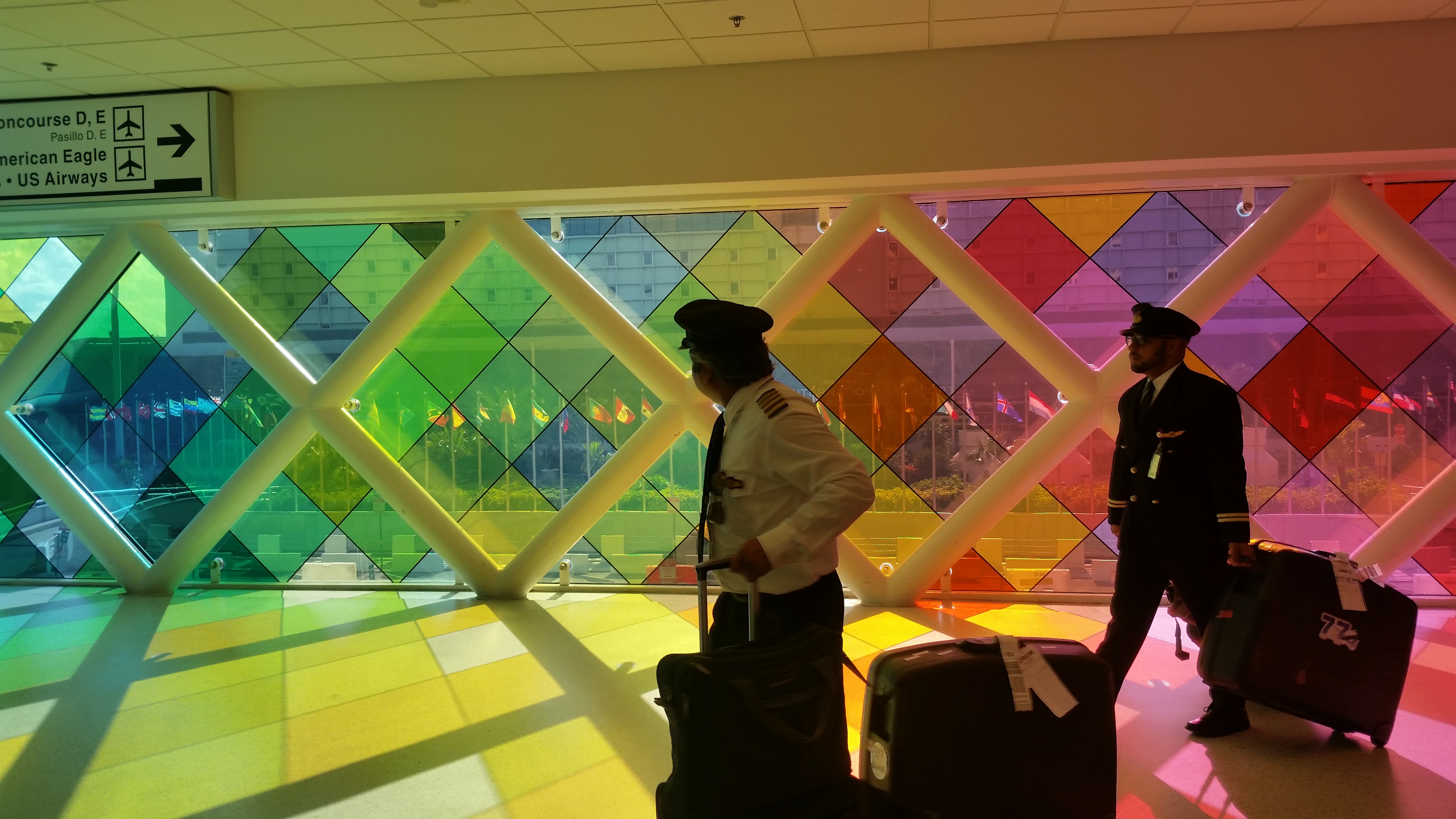 Back on my favorite plane. The pilot announced, in honor of the co-pilot's daughter's wedding that weekend, we'd have a movie, "Night At The Museum 2." Flying is great.
I chose the Crane Point Museum and Nature Preserve, a 1.5 mile loop through 63 acres, the largest land protection in the Keys, outside of Key West. George Adderley and nearly a dozen other families fled desperate conditions in the Bahamas in the 1890s. He collected sponges, dried them and took them by boat to market in Key West. His house, built of "tabby," a mixture of burnt shells, water and sand, still stands.